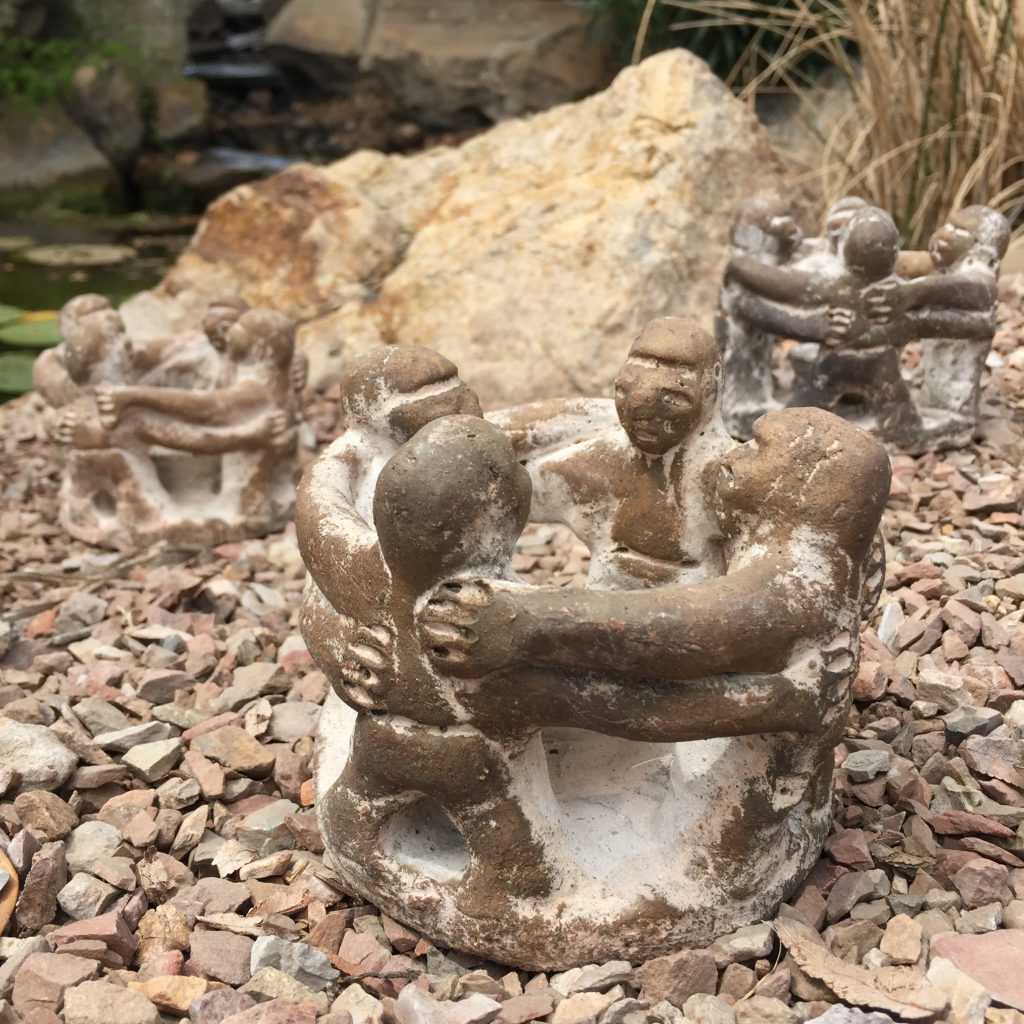 Click image for larger view
Dimensions: Diameter - 5"
Circle of Friends means the Celebration of Friendship!
Ancient Mayans would gather with friends around a bonfire to enjoy dancing, talking and praising each other's fine qualities. In honor of these wonderful times, they created what we call "Circle of Friends".
No matter an Angel or an animal, the meaning is the same.  Designed to hold a small candle so the shadows can dance with joy! We recommend decorative use for safety so please use with caution.
The Legend
The Mayan legend says: At the end of the evening, friends would gather around a bonfire and share their hearts and speak of the good qualities of each other and remember times shared. As the embers faded, their friendship was said to be sealed anew bringing them closer together. As you sit with the candle lit in the middle of your circle of friends, it will surround and embrace all who sit with you and bring good luck to those who stay together.
For more fun facts about Mayan Pottery click here!
May you too enjoy the pleasure of lasting friendships!
For availability call 520-325-3888 or email us at support@zonafontains.com