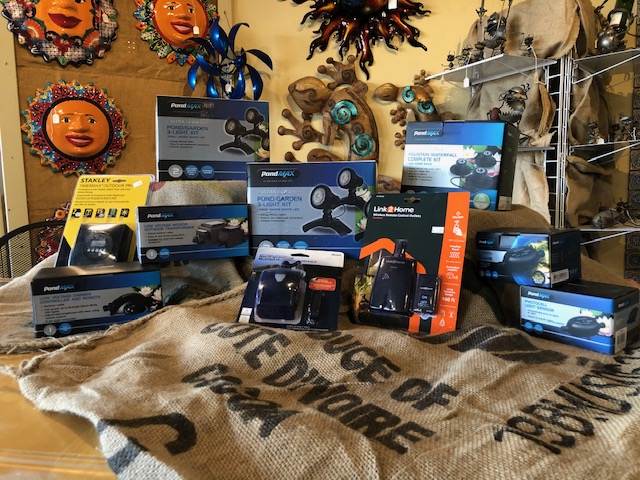 Click image for larger view
Dimensions:
PondMax Lights to the Max!
PondMax Light kits are in and their much needed accessories, will make your evenings that much better! You'll have the ultimate control over your fountain, in what ways? Glad you asked! How does a timer and remote control sound? Turn on your water feature when you want it on. No more having to leave your comfy bed because you forgot to unplug your fountain!
How about creating the right mood with your lighting system? Want a gentle glow? You got it! Get a dimmer switch and you are ready to go!
All this, and so much more await you, to get the most out of your beautiful garden center piece!