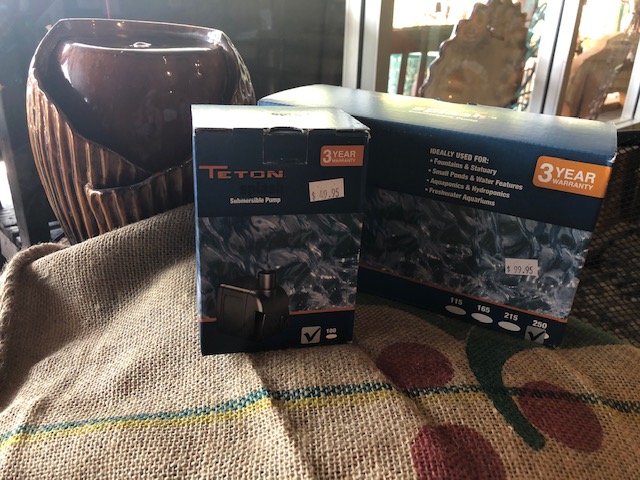 Click image for larger view
Dimensions: 100GPH to 250GPH
Teton Splash Pumps
Teton pumps are a new addition here at Zona Fountains. We've seen how they will benefit a rather large number of our clients.
How can they help you?
Most standard pumps suck in water from the side and that means you need to keep the water level rather high. But what about the fountains that only hold a small amount of water? That's when the Teton pump come in for the save! As pictured below you can see that the water is sucked up from the bottom! I know right! Making it tolerant to lower levels of water without risking the loss of flow or, pump gods forbid, a dry running pump!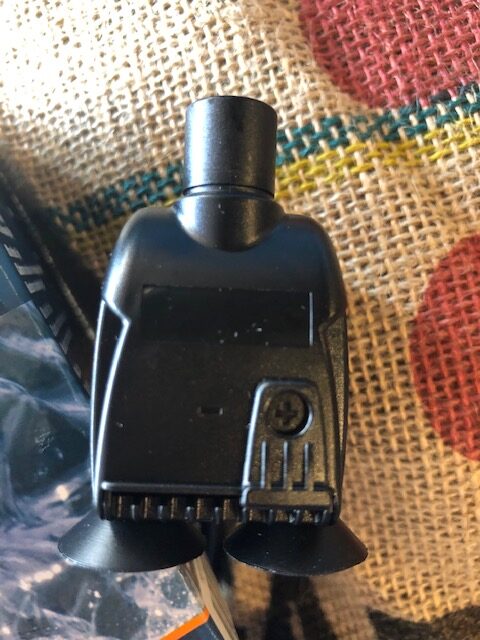 Specializing in low water can be a save for any fountain.
While it's going to make the low level fountains much easier to enjoy, the Teton pumps come in a variety of sizes. This way anyone can gain peace of mind knowing, if the water level got a bit low, the pump has a higher chance to not run dry.