Contact Us
Zona Fountains is your source for all things fountain. We want your fountain to bring you joy for many years! Please contact us with questions and we will strive to get you the best answers. We love to get suggestions for topics that would be helpful to others as well. These we will add to our Blog page. Depending on the subject it could be a whole form! We do strive to add to our FAQs and keep it as simple as possible. 
We are more than just fountains, we supply all sorts of decor to beautify your homes and businesses.  Like a product Call or email for details and orders today! See you at Zona Fountains!
Face to face is still the best form of contact!
Come on over and see us Monday thru Saturday! Conveniently located on the center of town on the corner of Fort Lowell Rd and Tucson Blvd.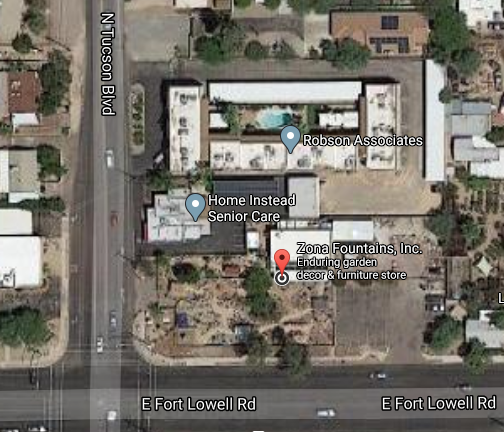 Get directions to 2515 E Fort Lowell Rd Tucson, AZ 85716