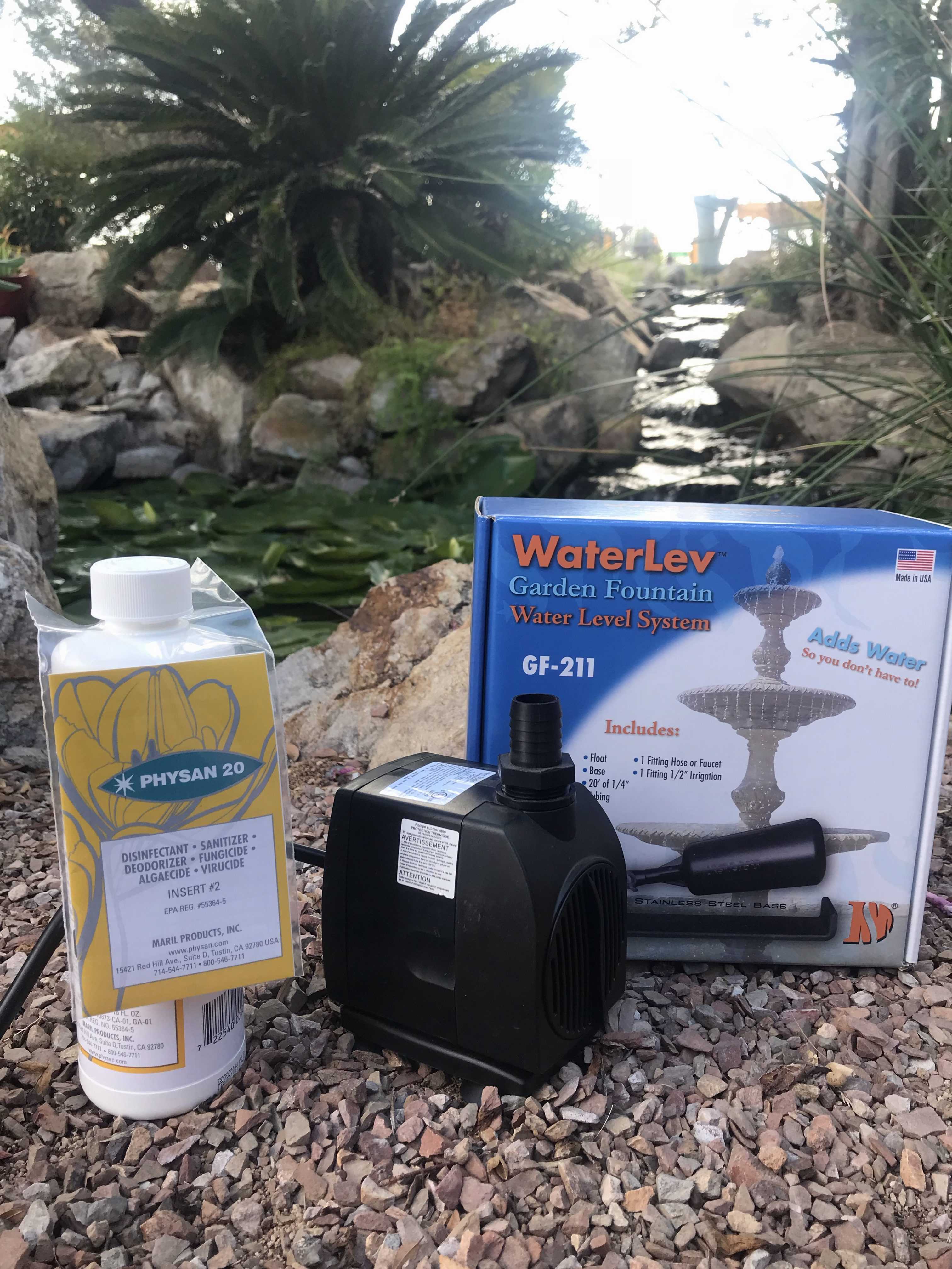 -Ever need work done on your fountain, but not sure who to trust?
-Ever have your fountain sit there without running because you don't have the time, know-how, or tools?

Well those days are OVER!
Zona Fountains provides most fountain related services! Algae cleaning, pump replacements, delivery, fountain installations, fountain maintenance, etc… we've got you covered! With affordable rates and expert knowledge, we'll get your fountain up and running in no time!
If you are have some fountain issues please do not hesitate to call us! We'll do the hard work, and let you get back to relaxing. Let us get our hands dirty for you!
"Dwayne, after a long day, came in the early evening and built the fountain. He showed me how to maintain it and even stopped by the next week to check on it. The birds and I love the fountain. Thank you to Zona!!" –Lois Van Valkenburg (Google)
"Superb selection (in quality and quantity) of fountains and associated items. And, the fellow they sent to install the fountain we bought knew his stuff, and did it right!" –Scott Weible (Google)
So be kind to your fountain! We'd love to get it in working condition ASAP!
Zona Fountains can provide most fountain related services, with a few exceptions. Call now for rates and to set up a date and time for service. Our fountain experts will be more than happy to help you!
(520)-325-3888
Monday-Saturday
10AM-5PM