Welcome to Zona Fountains!
New merchandise has arrived!! New metal art, brand new fountains, and Talavera! Come check out the new gems today! And don't forget to check out our blog posts!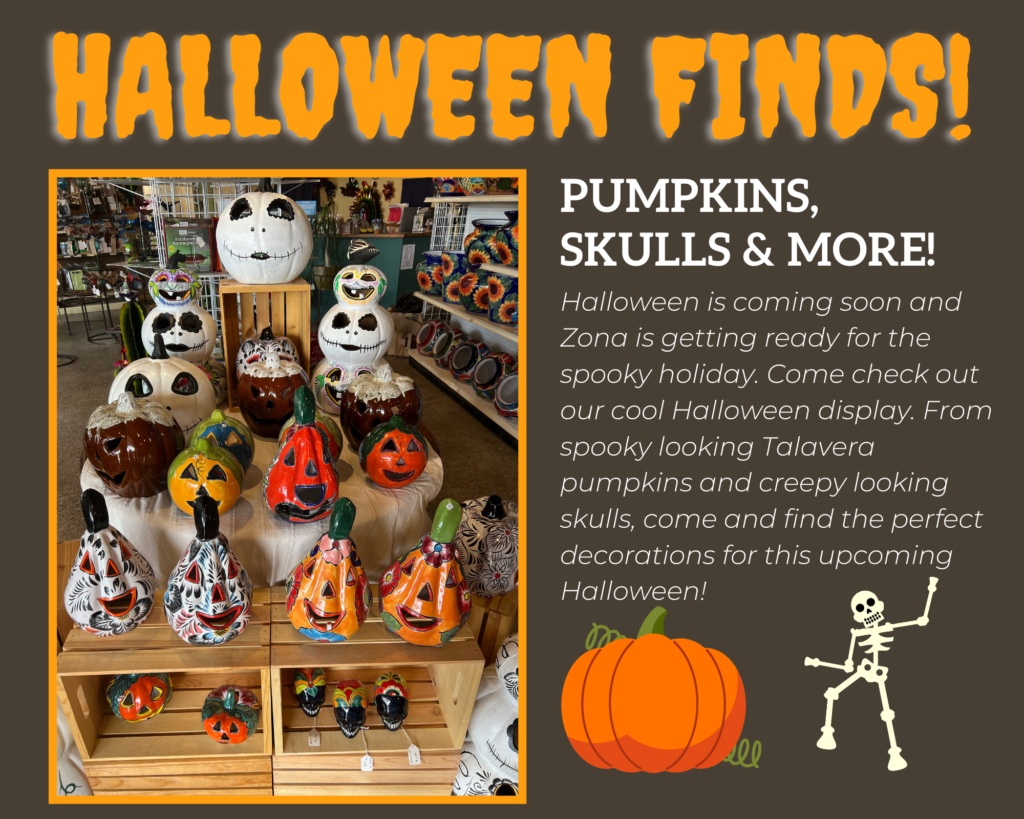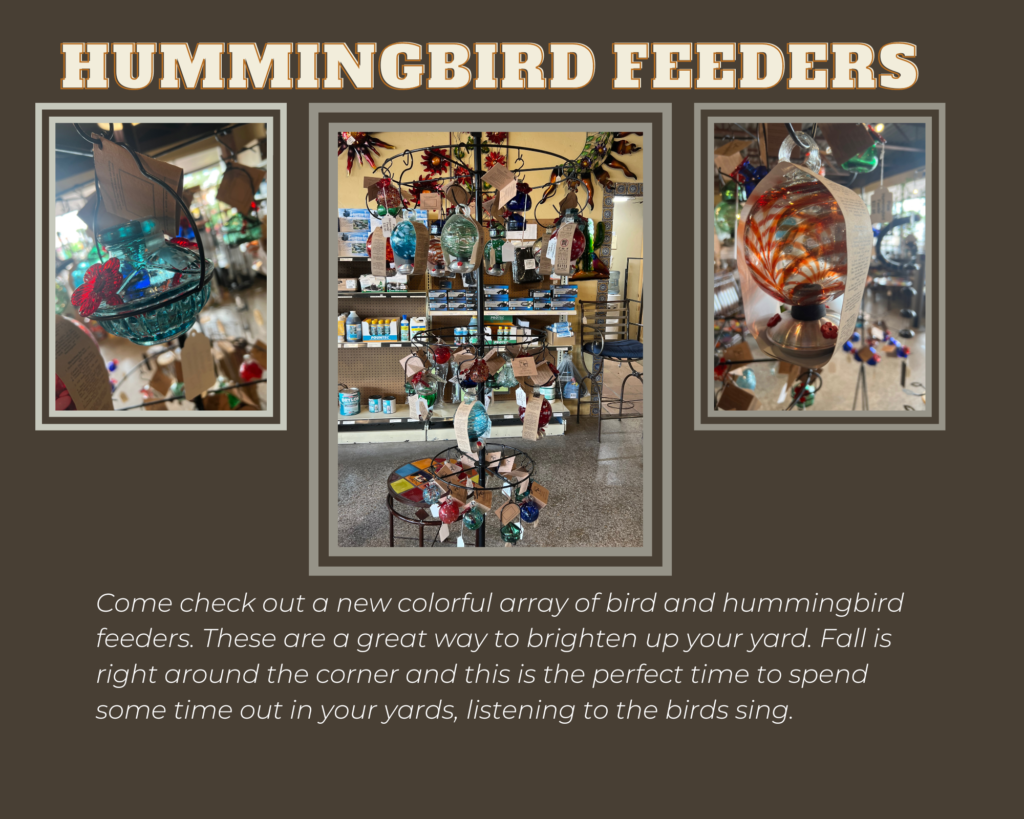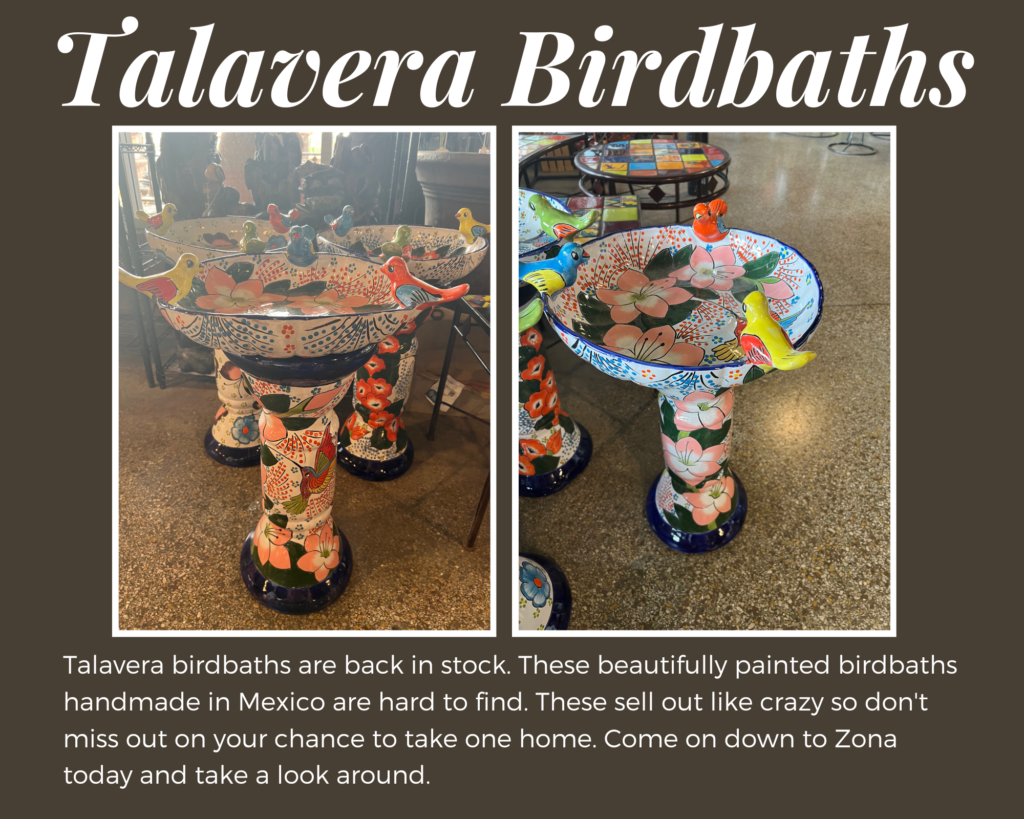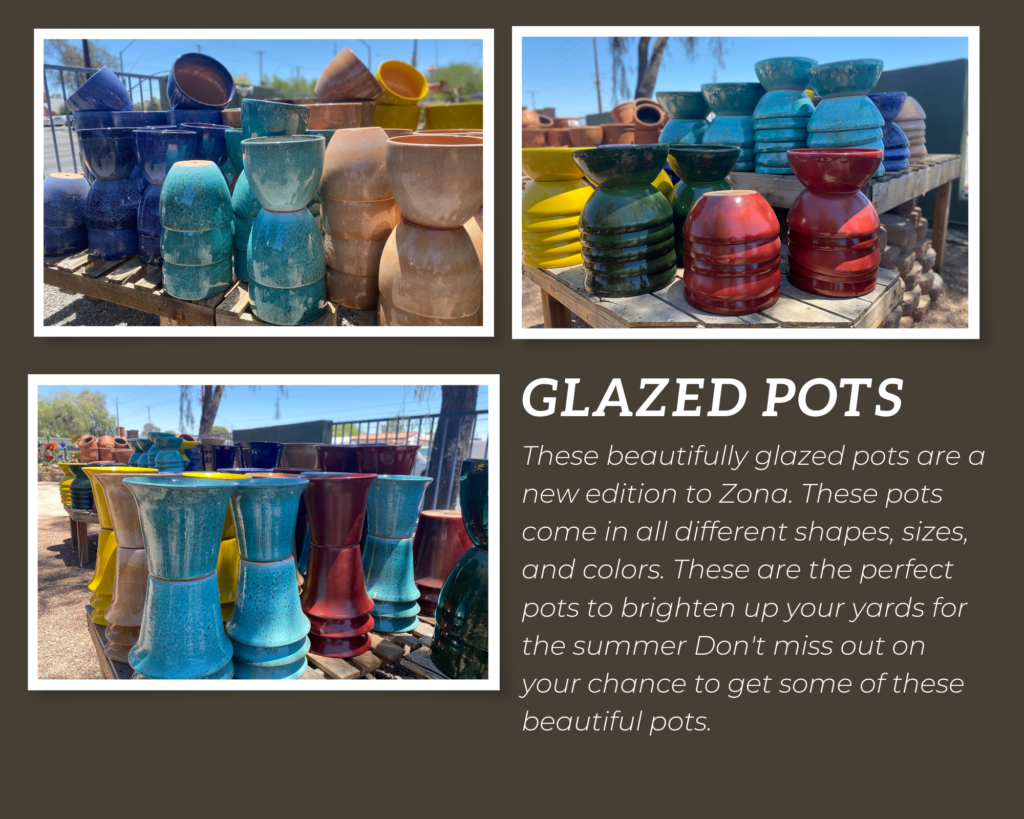 Metal Sun Wall Art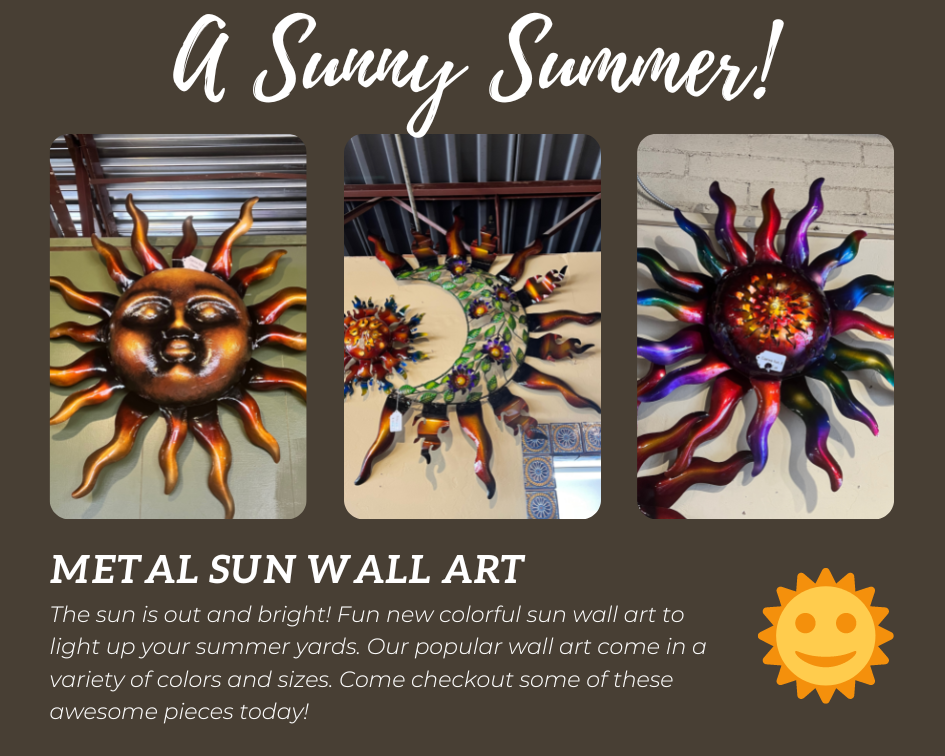 Fun Metal Art Pieces
Metal Tile Benches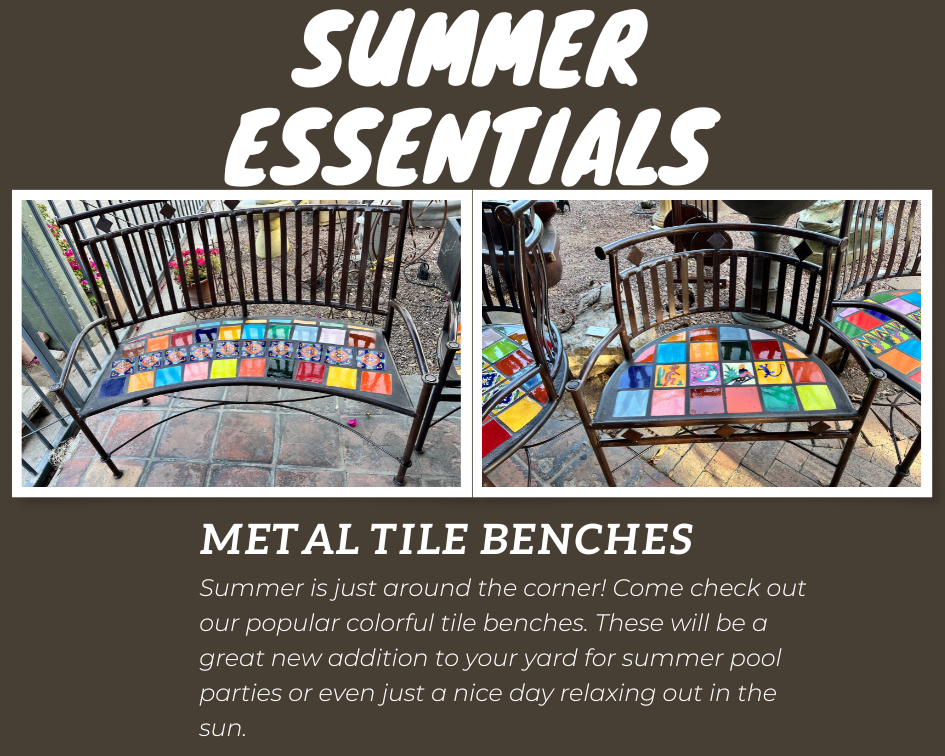 Metal Art!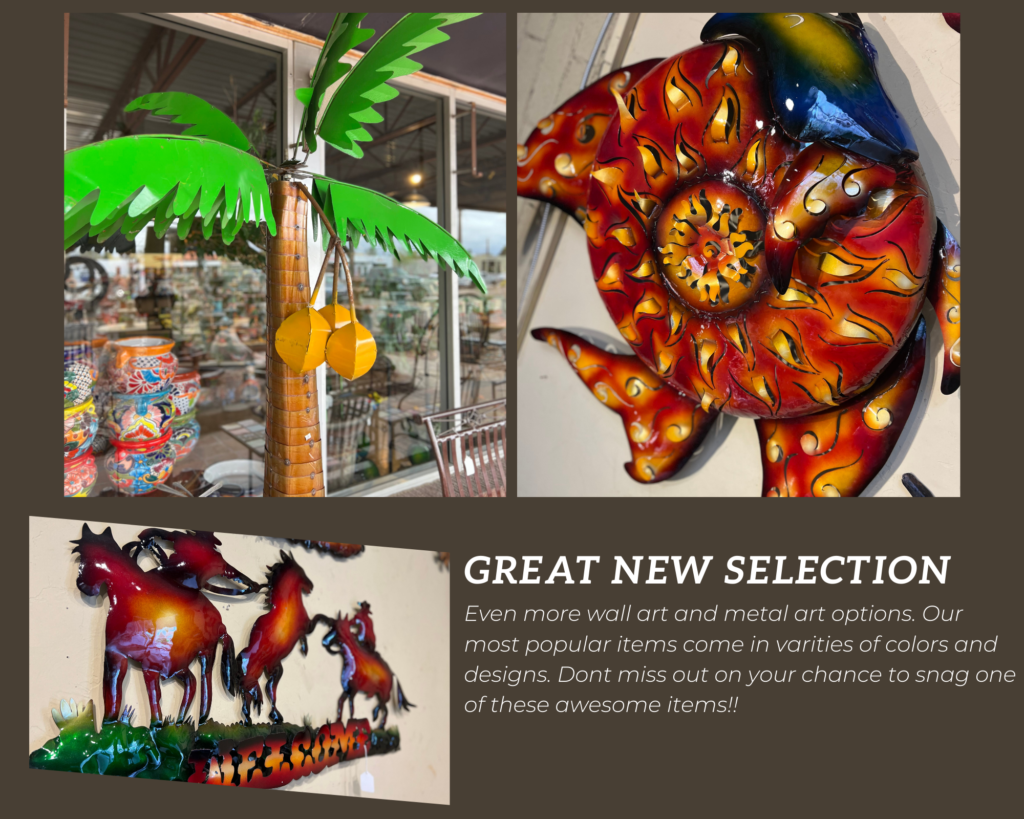 Talavera Animals!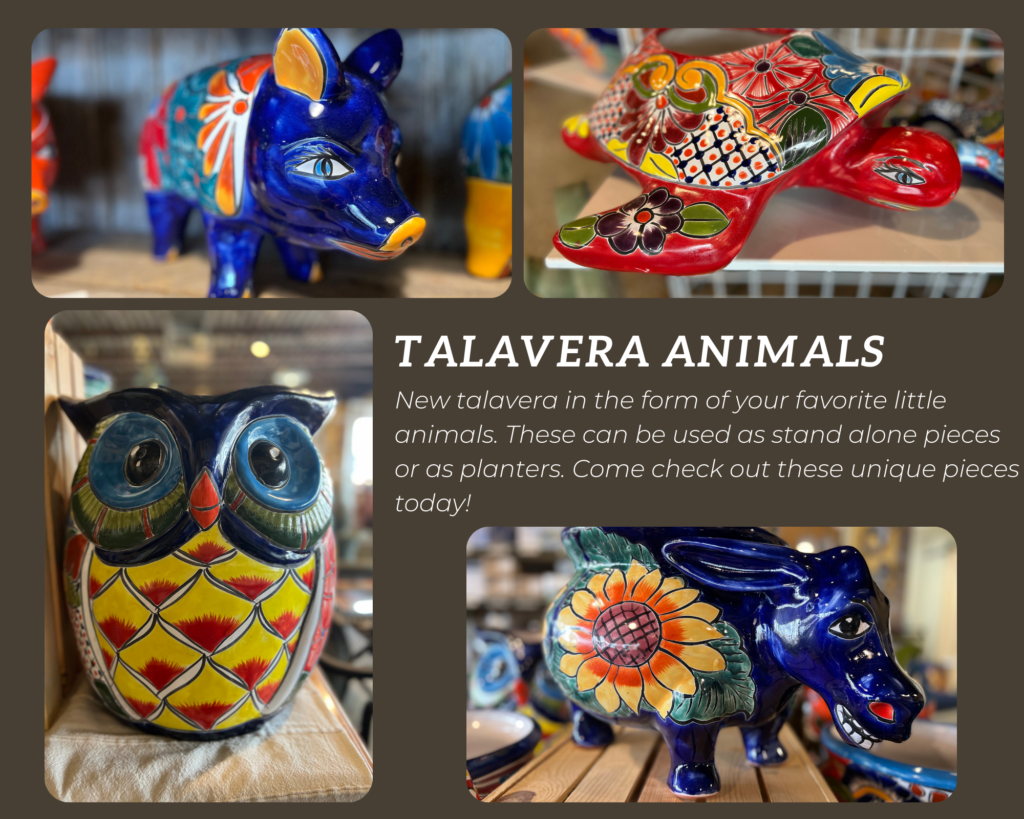 Metal Tile Benches, Table Sets, Gliders, & Side Tables!
For frequent updates on what's happening, follow us on Instagram and Facebook!
Why Zona Fountains?
**Covid-19 Update! The health of you and yours is very important to us. These are difficult and uncertain times, as a team we are keeping all touch points disinfected, and doors propped open. With vaccines available and the hotter temps, please enjoy the outdoors mask free while maintaining "Social Distancing". Fully Vaccinated? No mask required. We wish you and your families to be safe and healthy!** If you wish to get the latest local news for Covid-19 click here.
For nearly 30 years we have had the pleasure of assisting thousands to beautify their homes and businesses. We have the largest selection on hand and the availability to order, you can't go wrong! Locally made garden decor, bird baths, tables, benches and pots of all sizes we truly are a one stop shop.
With shade and complimentary waters available, we invite you to come and enjoy our oasis!
Choosing and ordering with our website has never been easier! You may select from our vendors via our PRODUCTS tab. See the one that calls your name, simply contact us by phone (520) 325-3888 or email us at support@zonafountains.com to order yours today! Would you like it delivered and installed? This service is offered for an additional fee. Let us know and we will give you all the needed info to make that happen.
Thank you for shopping Local!
*Fountains, including original pump, come with a one year* limited manufacturer's warranty from original purchase date. (unless stated otherwise, ie; "As-Is") ** Delivery/ Set up is a one time separate service, not included in limited product warranty.**