Ever visited our shop and asked "Do you have a clearance section?" Well NOW WE DO!!!
With so many new fountain styles we plan on ordering, we have to make room on our lot! We've set up this system to help us move out inventory, meanwhile giving our customers a chance to get a killer special. Help us help you and come browse through these spectacular prices!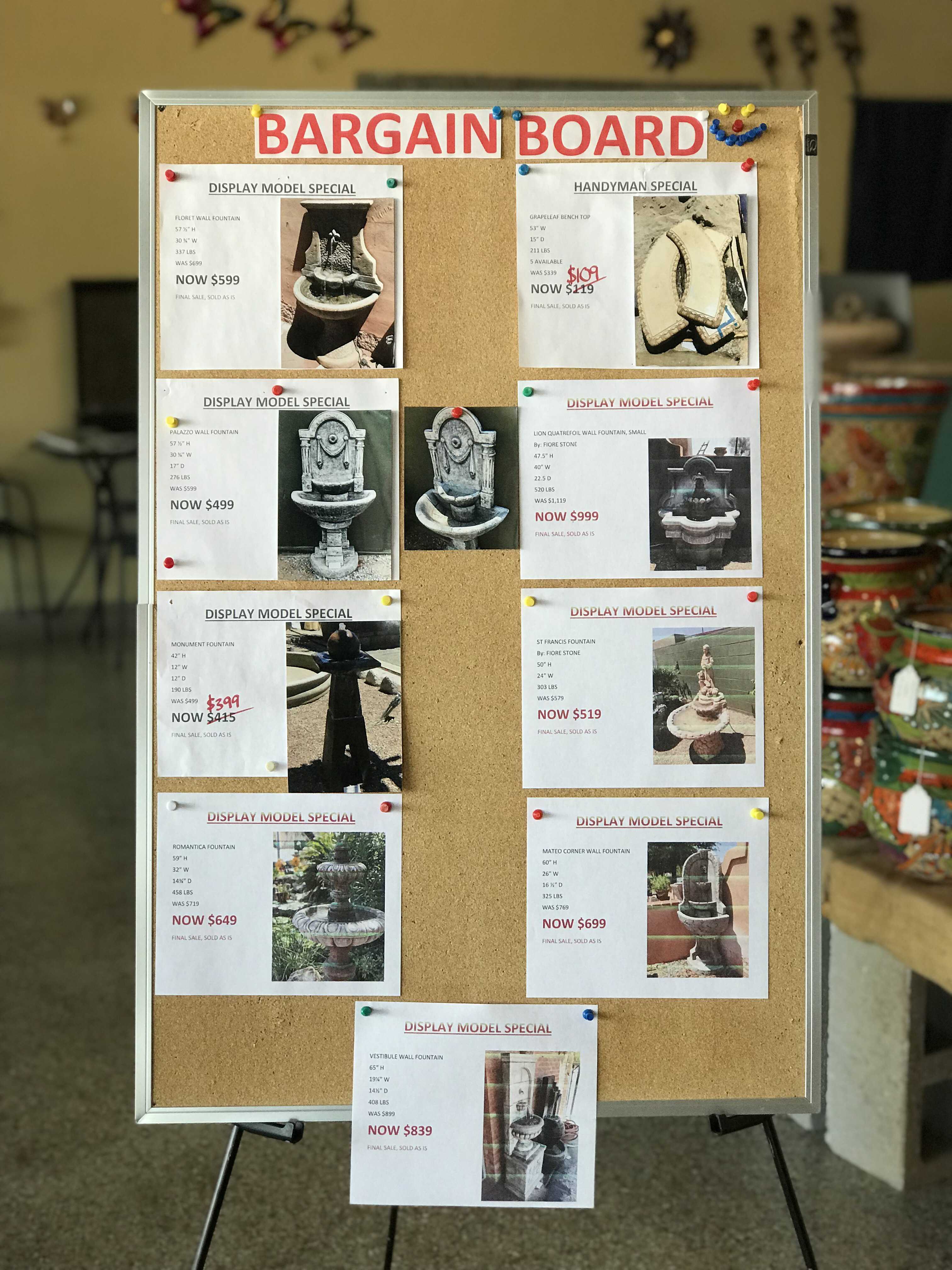 Our Bargain Board is changing almost daily, we recommend coming in and checking it out to see if we've added or sold anything. First come first serve with these items, unfortunately we cannot place a hold.
10%, 20%, sometimes even up to 40% or more off! The more frequently you check, the more deals you'll have the opportunity to take advantage of!
Keep up with our Blog? Now it pays off! Mention the phrase "H20 BLOG" for an additional 5% off BARGAIN BOARD ITEMS ONLY.