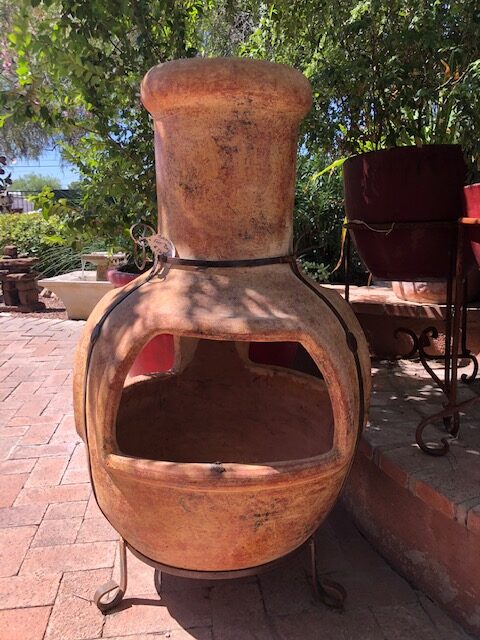 Click image for larger view
Dimensions:
Chimineas / Chimeneas
Chimineas are a great addition to any patio. Here in southern AZ we enjoy clear nights nearly year round! We have a wide selection of Chimineas ready to add a bright element to your home.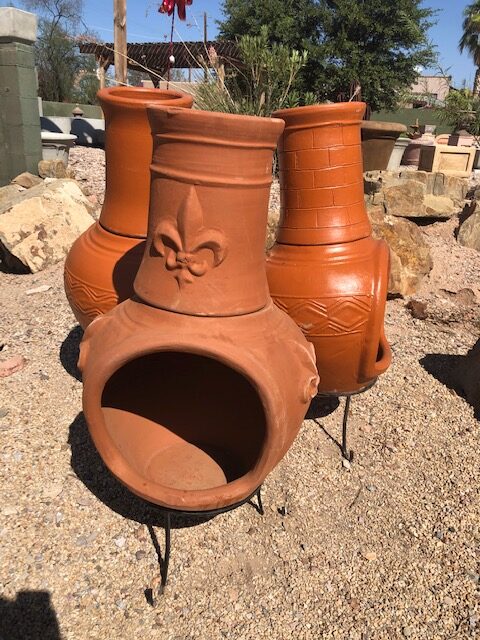 Chimineas- more than just decoration
Chimineas are more than just a nice fire pit, they hold a wealth of history and usefulness. For centuries they were necessary  in households for baking and cooking. In fact so many still keep them for this purpose that we dug up some recipes! With the joy of using a Chiminea there are some much needed precautions.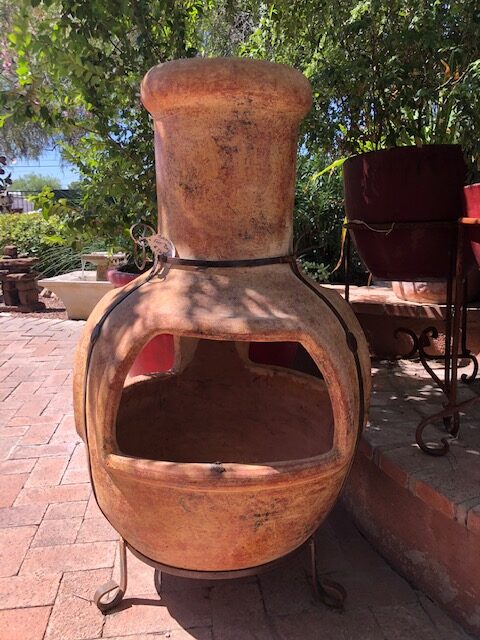 Chiminea Basic Care
Take care of yourself and the things you love by never leaving a fire unattended! Here are some basic tips so you can enjoy your Chiminea for years.
What to burn? Good ol' fashion wood burning is better than say, charcoal. Charcoal burns too hot for true clay construction.  Clay is a porous material and heat is it's "frenemy". Simply put,  start your fires small, gradually grow the flame to a steady, low height.
A low, steady burn allows the absorption of heat that controls the temperature better. Here comes a caution! Best not to use if it has gotten wet  because this could cause them crack. Here in Southern AZ we realize that "getting wet" will more than likely be caused by your garden hose before anything else.
Yay! We are done with the basic precautions! These truly are enjoyable additions to your backyard entertainment.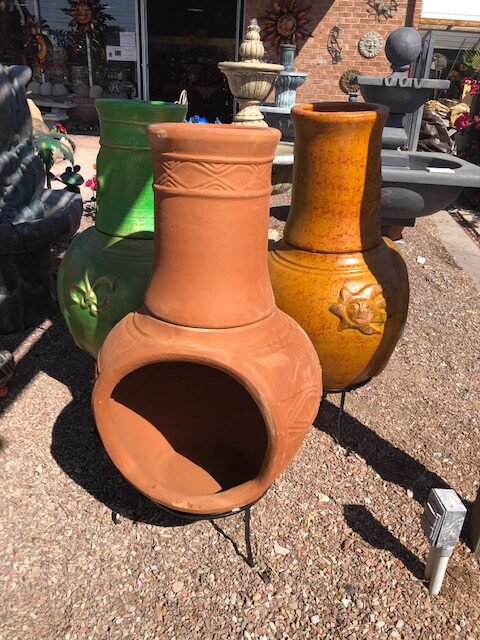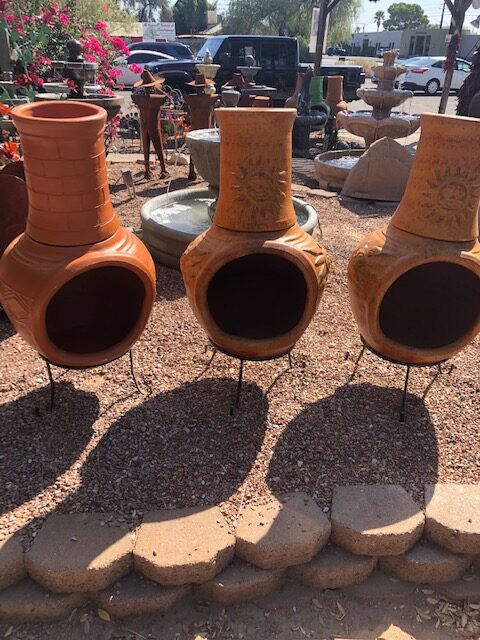 Thanks for shopping local!