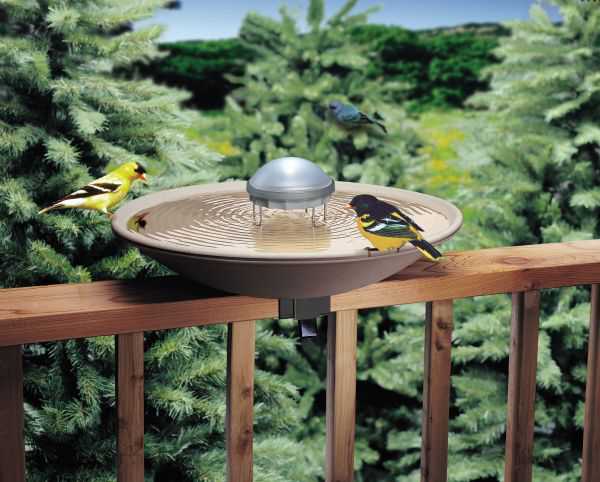 Click image for larger view
Dimensions: Height - 3", Diameter - 5.5"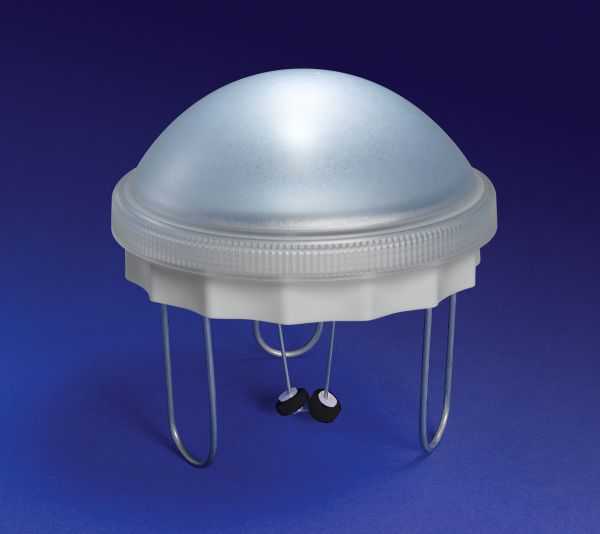 All the bird-attracting and mosquito-repelling action of our standard Water Wiggler, now without batteries! Just place it in your bird bath and the solar panels will soak up the sun and power your Water Wiggler continuously. For best results, the Solar Water Wiggler should be used in full sunlight. The Water Wiggler® features a unique agitator action that creates continuous ripples that help prevent the spread of West Nile Virus by eliminating stagnant water in bird baths. The Water Wiggler is easy to install…just place it in your bird bath and let it work! The moving water created by the Water Wiggler® will help attract birds to your bath, while preventing mosquitos from breeding in the water, helping to eliminate West Nile Virus. There is no wiring and no plumbing, and it's completely silent. Can be used in your heated bird bath in the winter, too. Patented. One year warranty.
Solar poweredno batteries needed
Helps prevent the spread of West Nile Virus by eliminating stagnant water in birdbaths
Easy to install
Silent operation
May be used with heated bird bath in winter
© 2018 Miller Manufacturing Company