Click image for larger view
Dimensions: 22"
Talavera Suns for every home!
The Sun Face has been a symbol of life, time, and goodness long before the Egyptian Empire memorialized them on the walls of the pyramids. Through the tests of time, their meaning has not changed.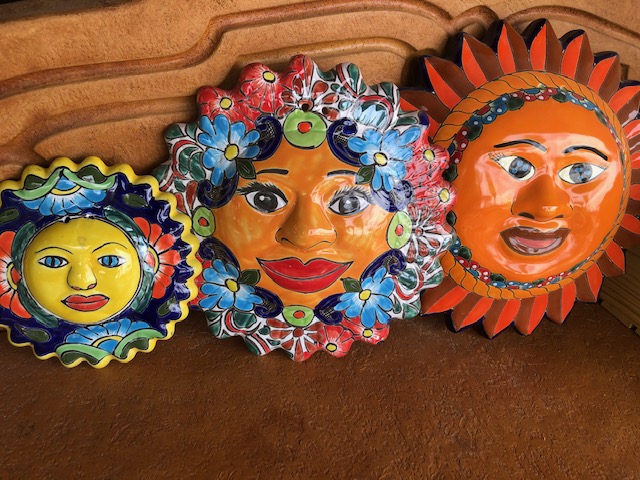 All made authentically in Mexico, the sizes range from a sweet 9″ to a grand 22″!
See you at Zona Fountains.